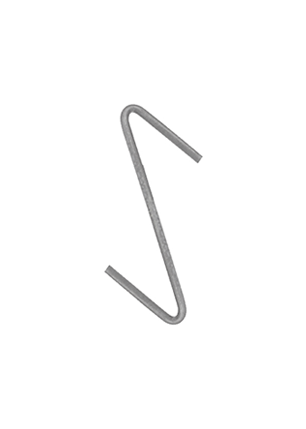 Alloy Steel S-Hooks, Style E
Standard lead time for Style E S-hooks is 3-4 weeks. All S-hooks are heat treated alloy, proof tested and batch serialized. Certificate provided. Capacities are indicated at bowl selection. For care and use information see J-Hooks/S-Hooks Product Sheet.
TO ORDER STYLE D S-HOOKS in other diameters, use our Custom S-Hook Form.